Transfer Students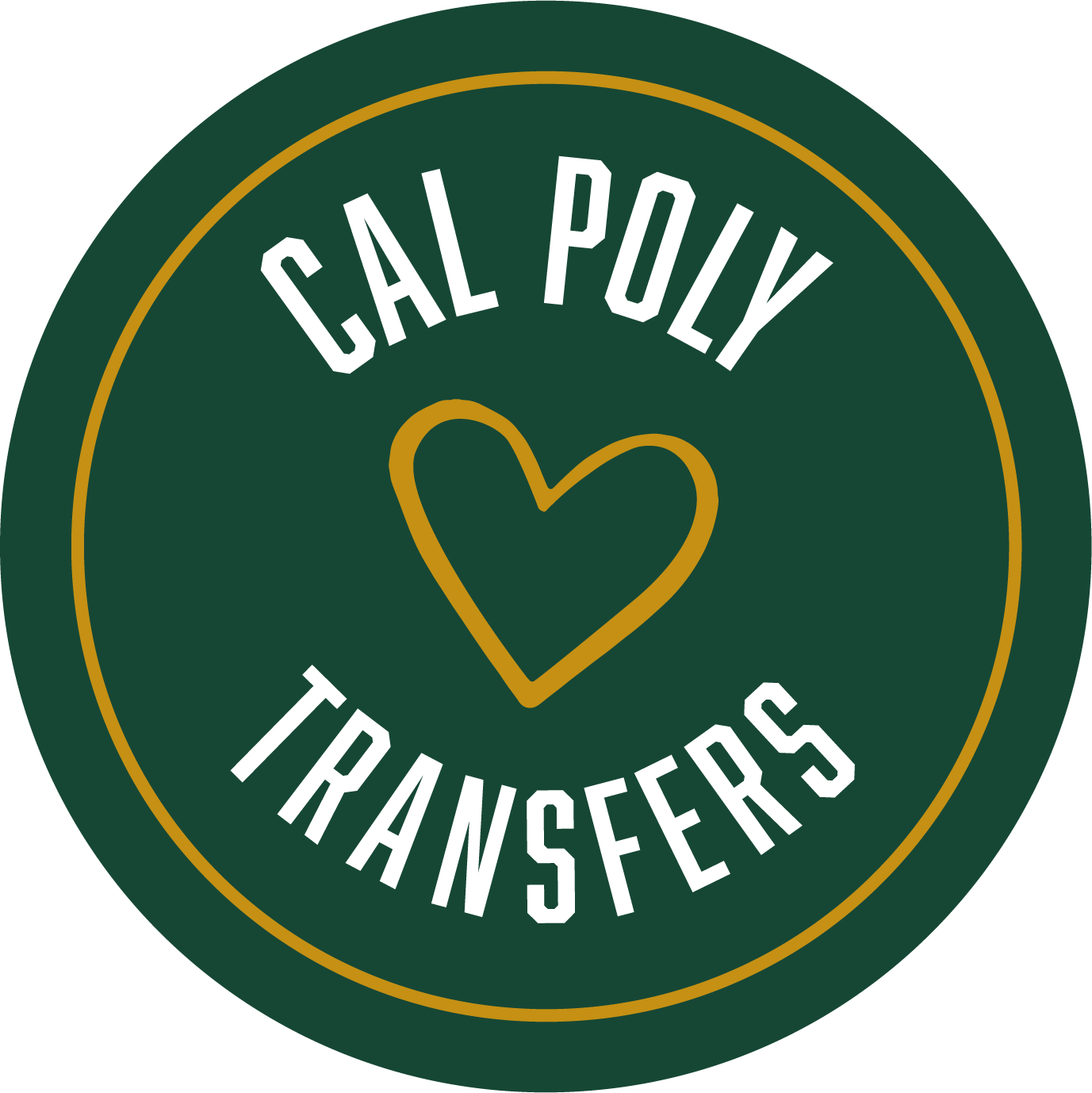 WELCOME!
We're so glad you're here. CAFES Advising is passionate about supporting transfer students as they transition to and through Cal Poly.
To help ease that transition, we've put together some information specific to our college – check it out below. Additionally, we encourage you to explore the general academic advising information for all Cal Poly transfer students and to connect with the Transfer Center for campus wide transfer resources, events and support.
Read Dean Andrew Thulin's welcome letter and click here to watch a video from one of the college's professors — a former transfer student — and hear his advice for Cal Poly transfer students.
Newly Admitted Transfer Students / Suggested Courses
First Quarter at Cal Poly
Here are some important things to do during your first fall quarter at Cal Poly.
Registration (Plan for Winter)
From now on, you'll register as a continuing student. The overall process remains the same, but the details will be different from when you registered for fall quarter.
Each quarter you will be given a date/time for registration, which is listed on the right side of the Student Center. This date and time is based on your actual academic progress level (how many degree applicable units you have completed), which is found on your academic progress gauge in PolyProfile. It will be updated during week 4 of each quarter.
If you have questions about what to plan or how to use the tools, contact us.
Focusing on Academics
PolyLearn
All new transfer students in CAFES will be added to a PolyLearn site (Cal Poly-branded Moodle platform, similar to Blackboard) that you can use to arrange carpools or study groups, learn of upcoming events, and find great tips for settling in at Cal Poly.
Study Strategies
To find other academic support resources, including tutoring, check out the Academic Skills Center.
Getting Connected
Faculty and Staff
People to Introduce yourself to
Transfer Center Events and Programs
The Transfer Center is a great resource and physical space to connect with current transfer students, find community, study and more.
Stop by their space – Bldg. 52 Rm. E30 – for coffee, a place to study or heat up your lunch, to connect with a transfer student assistant, and more.
Attend a Transfer Center Program or Event – bowling, study breaks, dialogues and more!
Email transfer@calpoly.edu for any questions you may have or for support in connecting to resources across campus.
Second Quarter and Beyond
Here are some wise things to do once you're starting to feel settled at Cal Poly.
Getting Involved
Research & Department Involvement
This is just a sampling of the research opportunities in our college. Also talk with the your faculty to find the right project for you!
Graduate School and Career Planning
Related Content