Photo Essay
Two new complexes that will directly benefit students in the College of Agriculture, Food and Environmental Sciences recently broke ground. Construction of the $20 million JUSTIN and J. LOHR Center for Wine and Viticulture began in April, and is estimated to be complete by fall 2020.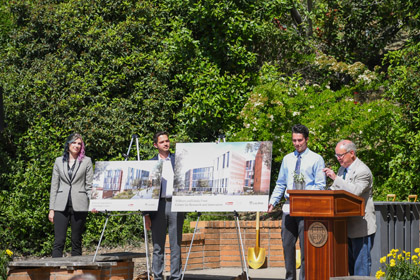 The university also broke ground on the $123 million William and Linda Frost Center for Research and Innovation (name pending CSU Board of Trustees approval) that will house the Boswell Ag Tech Center, where agriculture, food and technology will come together.
---
Visit Cultivate Summer 2019 to read more stories.
Related Content