Making Progress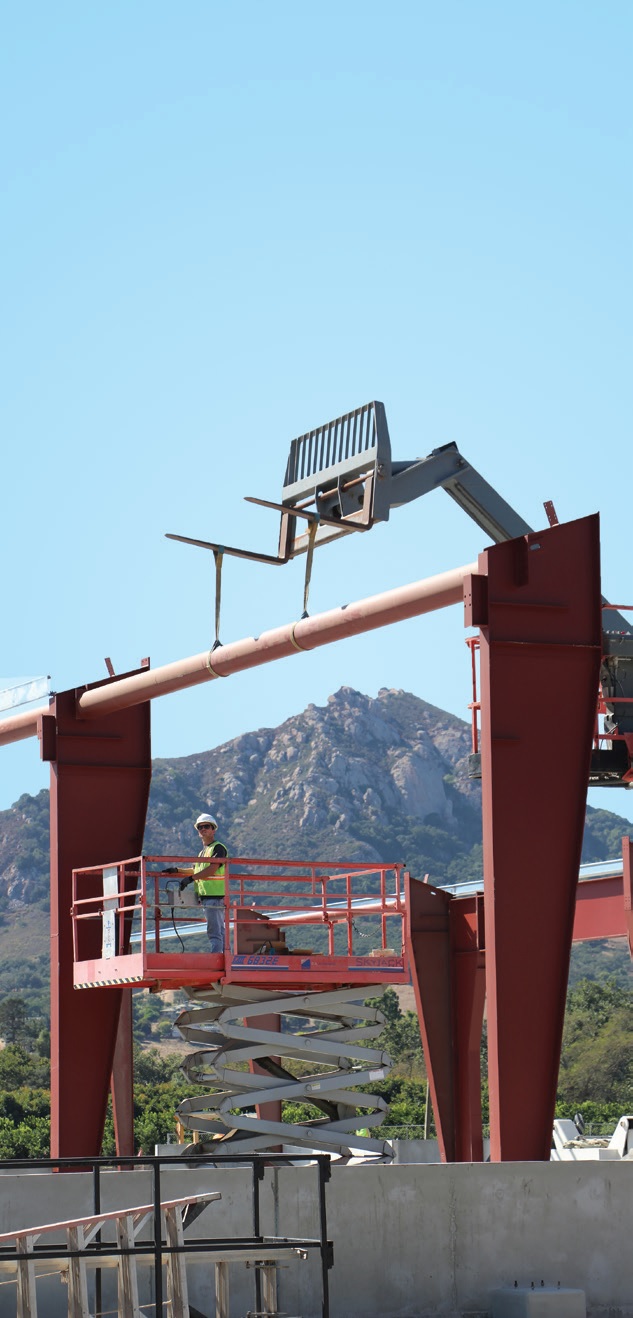 Cal Poly's JUSTIN and J. LOHR Center for Wine and Viticulture is just over one year from completion thanks to ongoing support from leaders in all regions of California's wine and viticulture industry.
In August, Department Head Benoît Lecat and lead project donor Jerry Lohr joined wine leaders in the Sonoma, California region to share the latest developments on the $20 million center, which is being funded solely by private donations.
The event, attended by Sonoma-area leaders and businesses in support of the project, was held at Scribe Winery, owned by Cal Poly alumnus Andrew Mariani (Ornamental Horticulture, '78) and brother Adam Mariani. Sonoma-area support includes philanthropic gifts from Vino Farms, Gallo, and Plata Wine Partners, among others.
"My experience at Cal Poly changed my life forever and has allowed me to live out my dream in the wine business," said Dennis Stroud (Crop Science, '75), owner, Plata Wine Partners, who serves on the project's fundraising committee and has also donated to the project. "I have two sons that have graduated from the department and are both very successful in the industry. Their experience, coupled with mine, created the desire to get heavily involved with the fundraising that will allow the program to surpass any other program of its type in the country."
In June, Napa-based Cooperages 1912, a four-generation company that crafts oak barrels, and the Boswell Family announced a $250,000 donation to the center, further showing the widespread industry support to Cal Poly.
Construction of the JUSTIN and J. LOHR Center for Wine and Viticulture began in April 2019. It will include a state-of-the-art, 5,000-case bonded 15,600-square-foot winery which includes a fermentation hall, bottling room, barrel rooms and a research lab — all providing students with a learning environment similar to what they will experience in the wine industry. Both student and commercial wines will be produced here, as well as faculty and student research wines.
In August concrete was poured for the foundation, setting the way for the steel framing. The last portion of the major structural steel on the winery building will be placed in early November.
The facility will also include a 12,000-square-foot Grange Hall, which will include viticulture and enology labs, lecture/reception areas, and shared offices for faculty and students, as well as an industry and community events hall for academia, industry and the community to come together to learn, connect and celebrate.
The winery is anticipated to open in fall 2020, followed by the Grange Hall soon after.
To learn more about the center and view a live stream of construction, visit cafesbuilds.calpoly.edu.
---
Visit the Cultivate Fall 2019 Page to read more stories.
Related Content