News and Notes – Cultivate Fall 2019
Distinguished Scholar
Marni Goldenberg, professor in the Experience Industry Management Department, received the 2018-19 Distinguished Scholar award from the Cal Poly Academic Senate in September. In her 15 years at Cal Poly, Goldenberg has earned a reputation as a researcher. Over the years she has investigated outcomes and benefits associated with recreation participation in a variety of settings, from outdoor education and long-distance hiking trails to charity sporting events. "I have been very lucky to work on projects with incredible students and colleagues over the past 15 years," she said. "This award goes to all the collaborations that I have had over the past years to create an amazing research agenda that has been impactful. Some of the most rewarding experiences for me include the excitement when students present or publish a paper, and they feel the pride and accomplishment of hard work and dedication."
Cal Poly's New Interim Provost has Roots in CAFES
Mary Pedersen, former professor, department chair and associate dean in the College of Agriculture, Food and Environment Sciences, assumed the role of interim provost and executive vice president of academic affairs this summer. Pedersen succeeds Kathleen Enz Finken, who retired after serving as provost since 2012.
Pedersen began her career at Cal Poly as an associate professor of nutrition, primarily teaching medical nutrition therapy. She later chaired the Food Science and Nutrition Department and led the department's first industry/professional advisory council and then served as the college's associate dean for undergraduate programs, developing a new faculty mentoring program for the college. Pedersen was also instrumental in developing the college's Wine and Viticulture program, leading it through its first four years.
In her new role, Pedersen said she will be focused on fulfilling the university's strategic planning goals.
New Head of Food Science and Nutrition Department
Stephanie Jung was named the head of the Food Science and Nutrition Department in June 2019. Jung, who earned a doctorate in agricultural and food science from the National School for Engineers in Nancy, France, specializes in converting agricultural and food waste into feed, food, fuel and pharmaceutical applications. She joined Cal Poly in 2014 as a food science professor and was named a faculty fellow in the College of Agriculture, Food and Environmental Science's Dean's Office in August 2018. She was appointed to the position following the departure of former department head Job Ubbink, who left the university for another position.
Meet Our New Faculty
Mohammed Abo-Ismail
Department: Animal Science Department
Area of Specialty: Animal genetics and genomics
Education: Ph.D. in animal molecular genetics and genomics, University of Guelph
Hometown: Edmonton, Alberta, Canada
What book are you currently reading? "The Animal Models" by Lawrence Schaeffer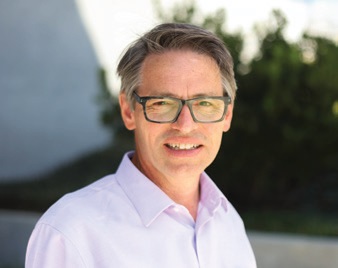 Terry Lease
Department: Wine and Viticulture
Area of Specialty: Wine business
Education: Ph.D. in business administration, University of Southern California
Hometown: Dallas, Texas
What book are you currently reading? "Understanding Wine Technology," by David Bird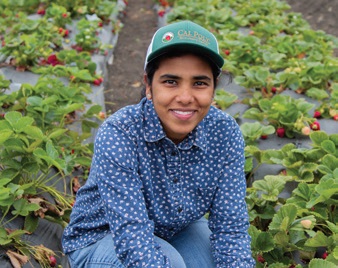 Shashika Hewavitharana
Department: Horticulture and Crop Science and the Strawberry Center
Area of Specialty: Plant pathology
Education: Ph.D. in plant pathology, Washington State University
Hometown: Matara, Sri Lanka
What book are you currently reading? "Teaching College: The ultimate guide to lecturing, presenting, and engaging students," by Norman Eng
Seeta Sistla
Department: Natural Resources Management and Environmental Sciences
Area of Specialty: Soil ecology, soil carbon cycling, global climate change
Education: Ph.D. in ecology, UC Santa Barbara
Hometown: Albany, New York
What book are you currently reading? "The Blind Assassin" by Margaret Atwood
---
Visit Cultivate Fall 2019 to read more stories.
Related Content